With hundreds of pairs of skis passing through our doors each season, we sell quite a few brand new skis, snowboards, boots, and bindings. Below are some of the brand new skis, snowboards, and other equipment that we have had in our shop recently.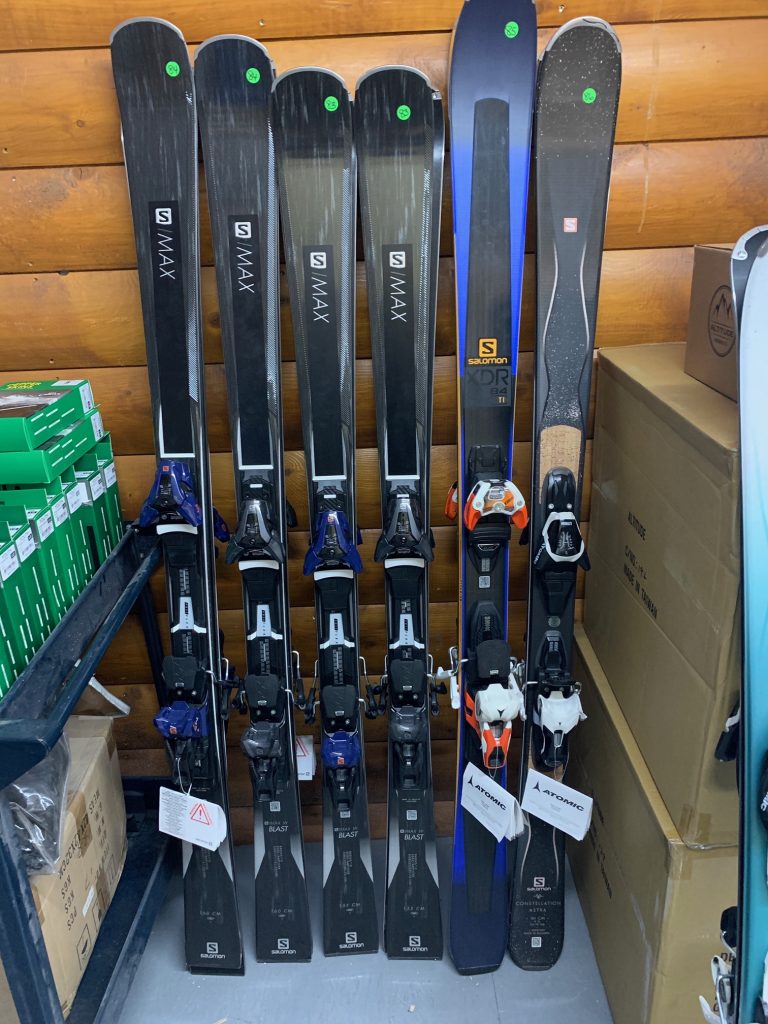 Brand New Salomon S Max, Salomom XDR, and Salomon Constellation Astra skis. All skis include brand new bindings.
Prices start at $300 for new skis with bindings.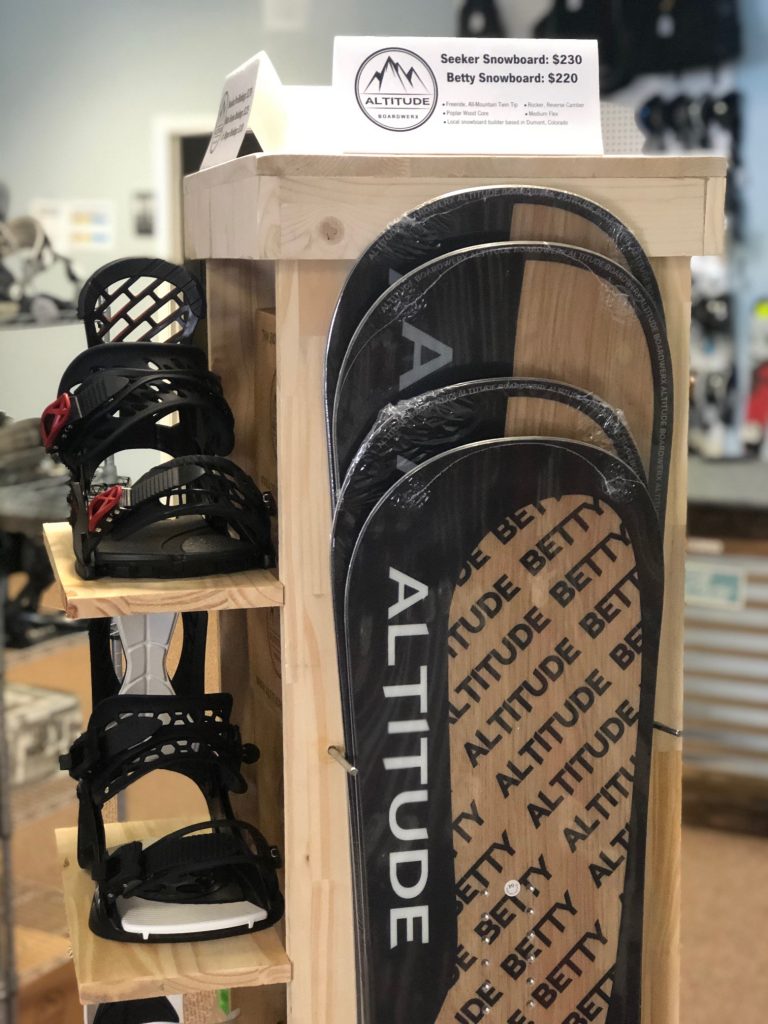 We offer brand new snowboards and bindings from Rocky Mountain Designs, Never Summer, Nidecker, and many others! You can also choose to demo a snowboard before you buy it!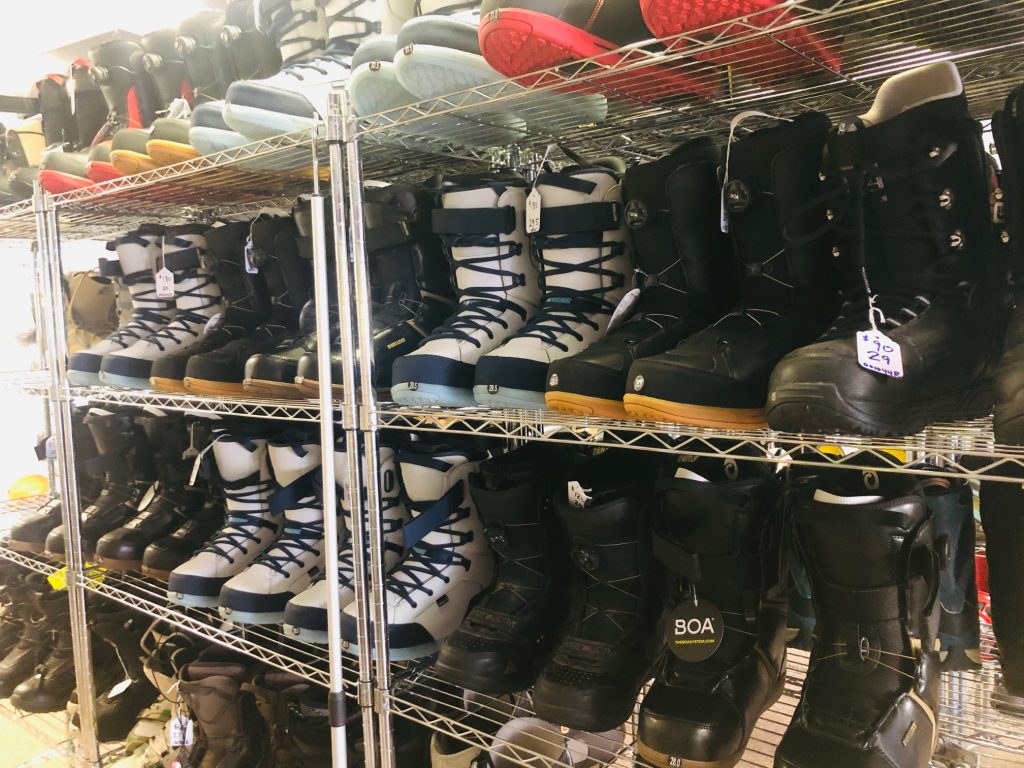 Brand New Snowboard Boots from Ride, Salomon, Flow, Nidecker, FiveForty, and many others! We carry a large selection of Boa, Quick Pull Lace, and traditional lace options. Prices for new snowboard boots start at $99!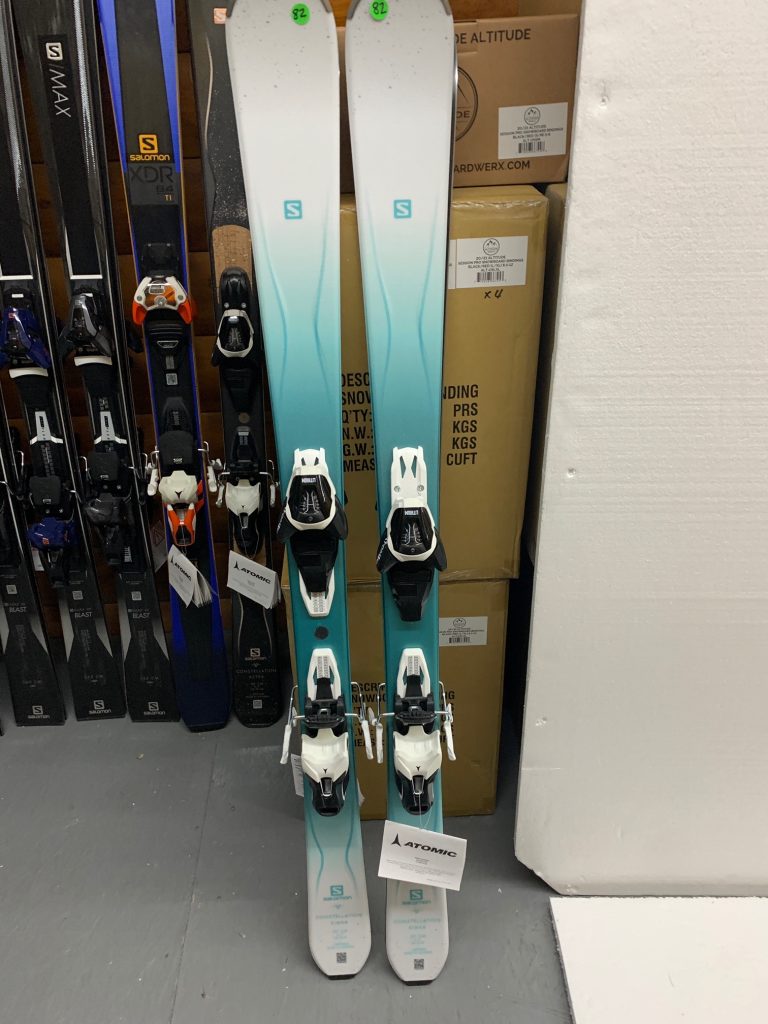 Brand New Salomon Constellation Kiana Skis with Atomic Lithium 10 Bindings. Available for $300!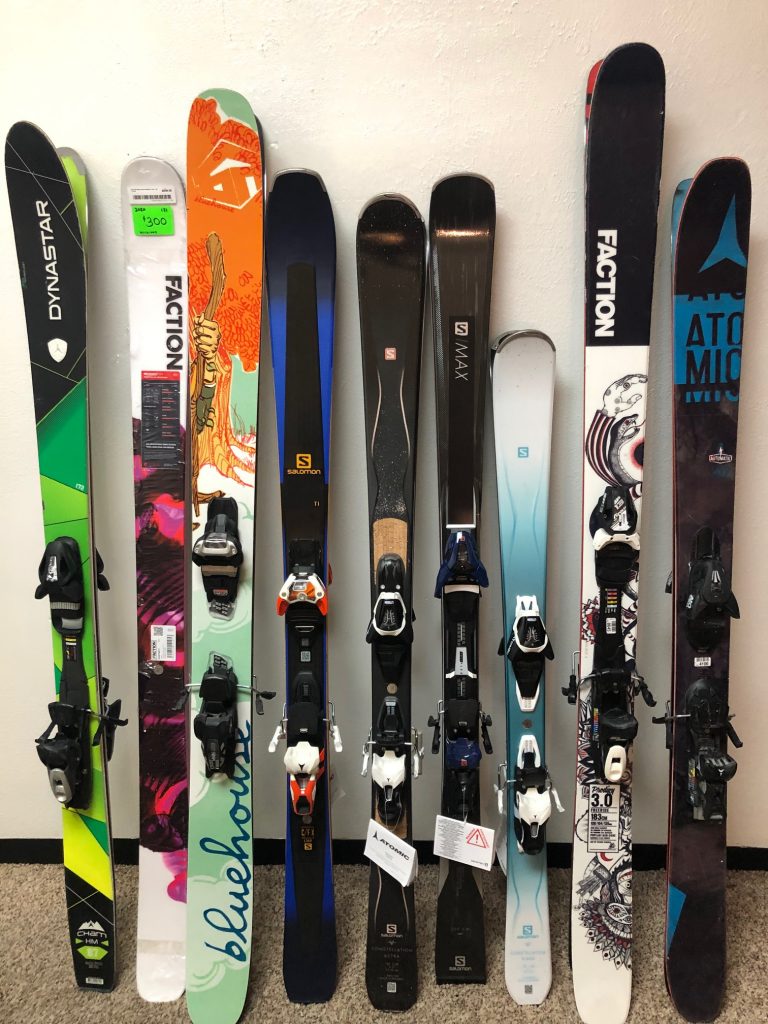 Variety of brand new and barely used skis! We have something for nearly every type of skiing, skill level, and budget!
Looking for specific ski, snowboard, or pair of boots? We might have it, be able to source it for you, or can recommend some alternatives!