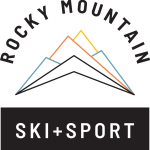 Website Rocky Mountain Ski & Sport
The World's Most Affordable Ski Shop!
Pay: $16-$19/hr
Reports to: Vice President
Location: Colorado Springs, CO
About Rocky Mountain Ski & Sport: Our #1 goal is to make skiing and snowboarding more affordable for all. We are a small and humble ski shop that started from a home garage in 2017. Today, we are one of the fastest growing ski and snowboard shops in the US serving thousands of customers each season from coast to coast. As the company has grown, we've expanded in many ways: selling both new and used gear, offering in-store and online sales channels, providing affordable tuning and repair services, and catering to some niche areas of the sport like backcountry and touring gear. We are a full-service ski shop without the uppity attitude and big prices, and we plan to keep it that way! To learn more about us, click here.
Role Overview: In this role, you will be responsible for helping to list products online, including photographing and writing excellent product descriptions, as well as picking and packing items to ship. This is a great position for someone that has strong writing skills and an eye for detail (good pictures are key for online sales!). This position is great for someone needing a flexible schedule, as you can work any day of the week and any time between 9AM and 9PM. However, this is not a work-from-home position, as you must work on-site at our Colorado Springs store.
Role Responsibilities:
Photograph skis and other gear to post online
Write concise, accurate product listings for each product that you list on our website
Assist in efficiently packing and shipping sold items
Qualifications:
No experience needed; we'll provide all training needed!
Strong writing skills required
Must be at least 16 years of age
Comfortable working on a computer and creating online listings
Experience with skiing or snowboarding preferred but not required
When: This part-time position is ready to be filled immediately. This position is not seasonal, as we sell equipment online year-round. Working hours are flexible. Approximate hours per week: 15 to 30 (you will set your own hours each week)
Benefits:
Flexible Work Schedule
Free gear testing
Discounts on gear
Access to industry perks
Ski Pass or Gym Reimbursement
Bonus/Incentive Pay Eligibility