From resorts that use their rental skis for a few seasons and then upgrade to the next best pair for their fleet to a small shop in Breckenridge that has a back closest stuffed with old broken skis and boards, we source old skis and boards from all over the US to turn into ski chairs and other furniture! Rather than let these beautiful skis and snowboards end up in a landfill somewhere, we give new life to them by turning them into long-lasting, affordable, and unique outdoor and indoor furniture. From Adirondack ski chairs to snowboard benches to tables and decorative wall decor, our goal is to keep as much gear in the wild and out of the landfill as possible through our repurposing efforts.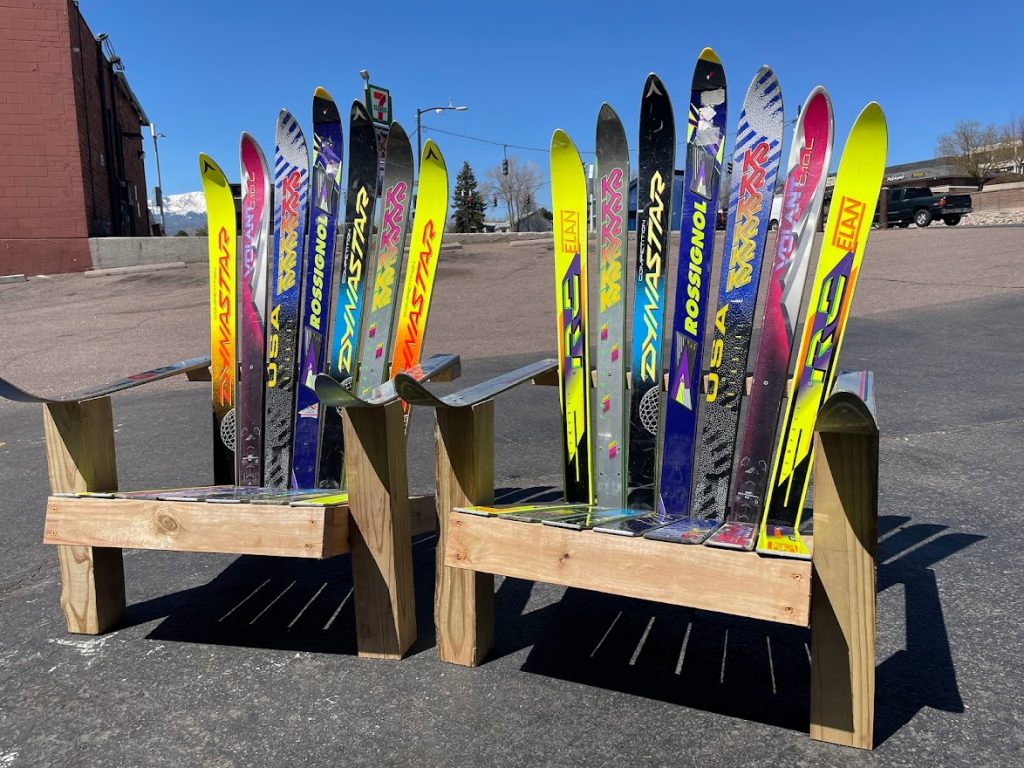 Check out some our recent furniture builds….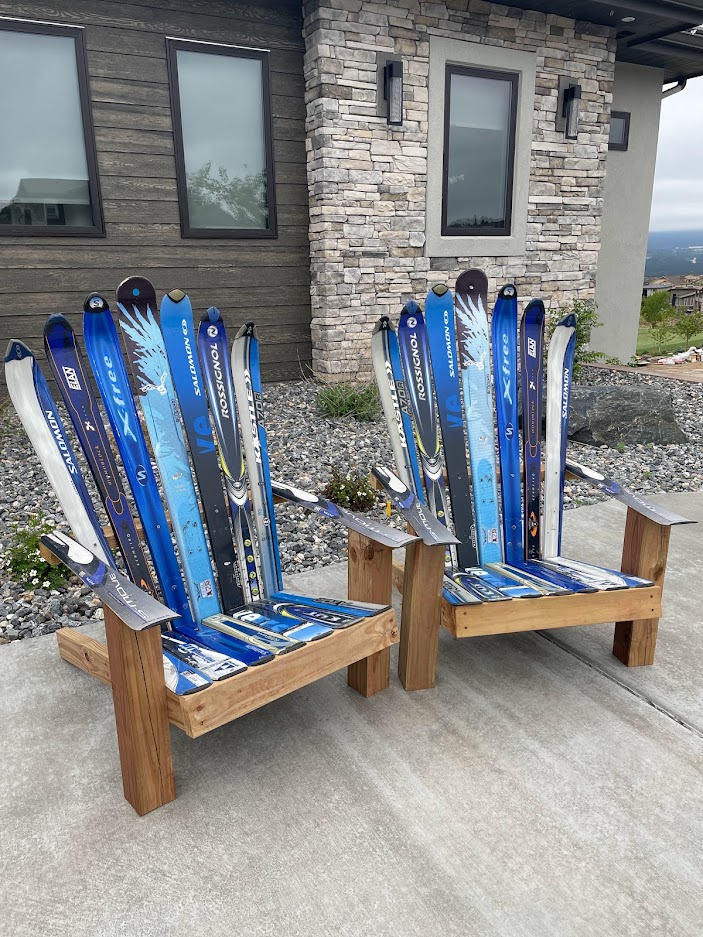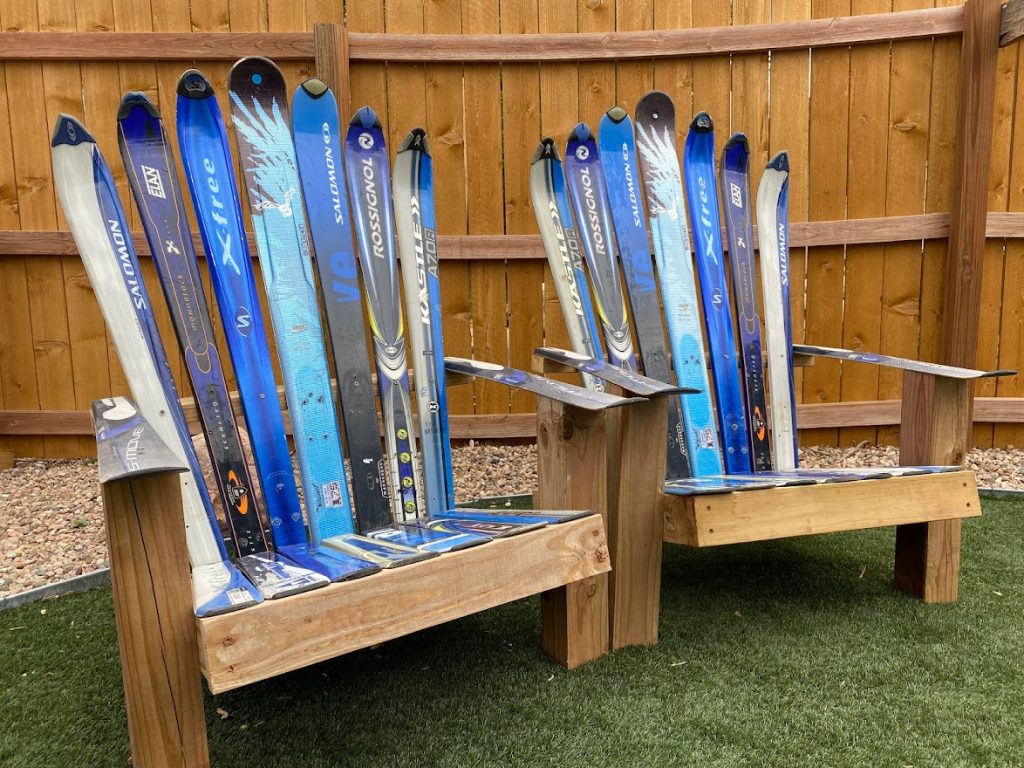 Built-in Colorado Springs, our ski chairs and other furniture are always built with pressure-treated lumber and exterior screws – all backed by a two-year warranty!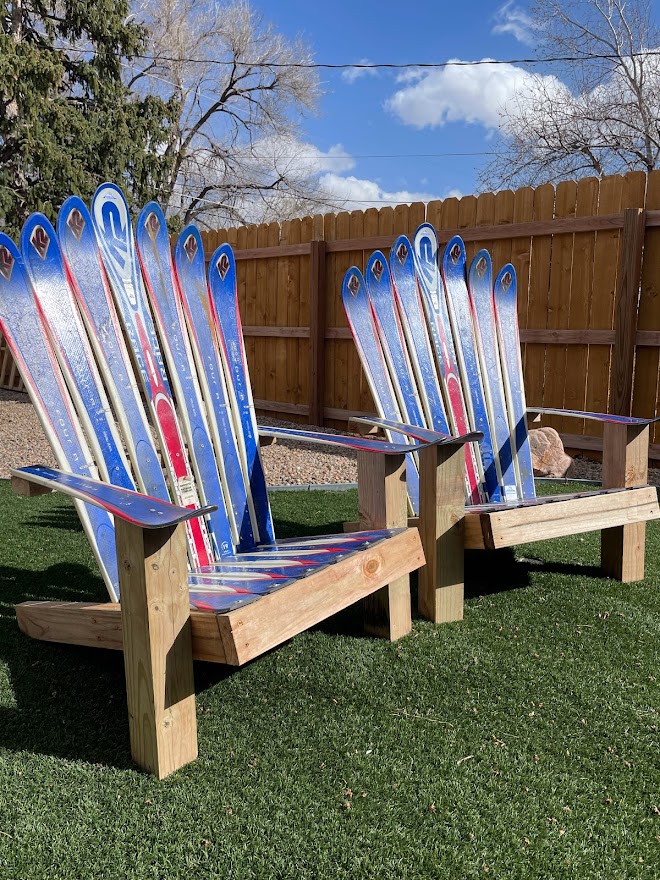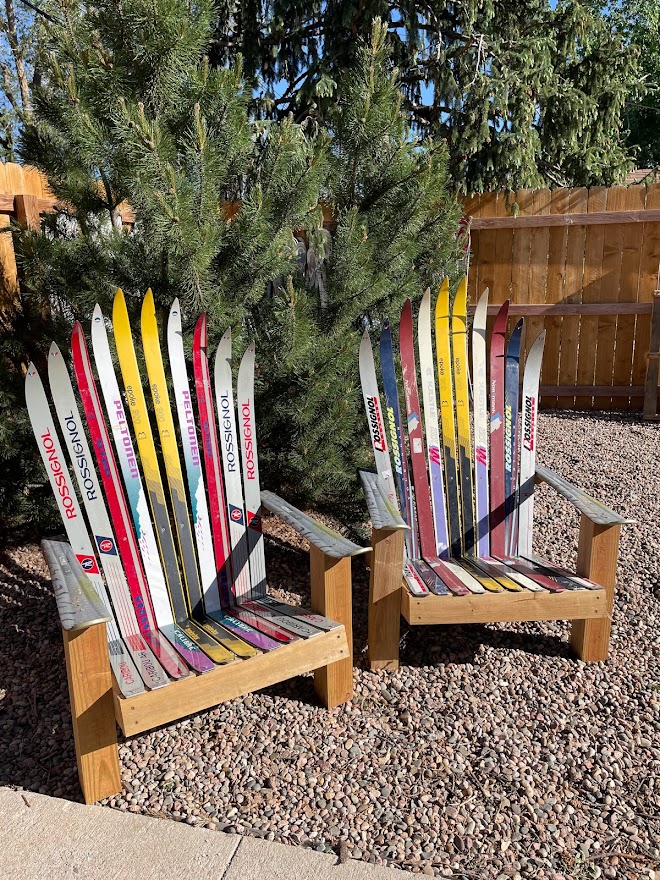 Looking for a custom-built set of ski chairs or furniture? send us an email with your specifications and ideas and we'll make it happen!