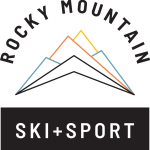 Website Rocky Mountain Ski & Sport
The World's Most Affordable Ski Shop!
Pay: $18-$22/hr
Reports to: Vice President
Location: Colorado Springs, CO
About Rocky Mountain Ski & Sport: Our #1 goal is to make skiing and snowboarding more affordable for all. We are a small and humble ski shop that started from a home garage in 2017. Today, we are one of the fastest growing ski and snowboard shops in the US serving thousands of customers each season from coast to coast. As the company has grown, we've expanded in many ways: selling both new and used gear, offering in-store and online, providing affordable tuning and repair services, and catering to some niche areas of the sport like backcountry and touring gear. We are a full-service ski shop without the uppity attitude and big prices, and we plan to keep it that way! To learn more about us, click here.
Role Overview: In this role, you will be responsible for helping to drive and control the entire ecommerce sales process from start to finish. You will be a department of one but will have the ability to pull in staff to help from the brick-and-mortar side of the business to assist when things get busy.
Role Responsibilities:
Photograph skis and other gear to post online
Create professional product listings on our website, as well as on other online marketplaces
Assist in efficiently packing and shipping sold items
Manage customer communication, including facilitating returns and refund
Create efficiencies in listing across multiple selling platforms
Qualifications:
2+ years of experience in ecommerce, with a proven track record of delivering successful digital experiences and a strong analytical approach
Deep knowledge of selling items across various digital marketplaces including but not limited to eBay, Geartrade, Sideline Swap, and Amazon
Experience in the ski/snowboard industry preferred but not required
When: This full-time position is ready to be filled immediately. This is an 8-month fixed duration position with an opportunity for this to be a full-time permanent role if established sales goals are met. Working hours are flexible, so if you want to work 4 x 10 hour shifts, that works for us! If hired, you must be available to work occasional weekends and through our busy holiday season.
Benefits:
Flexible Work Schedule
Health Stipend
Free gear testing
Discounts on gear
Access to industry perks
Ski Pass or Gym Reimbursement
Bonus/Incentive Pay Eligibility
To apply for this job please visit forms.gle.