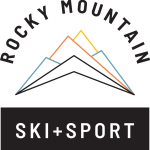 Website Rocky Mountain Ski
The World's Most Affordable Ski Shop!
Pay: $16-$19/hr
Reports to: Shop Manager
Location: Colorado Springs, CO
About Rocky Mountain Ski & Sport: Our #1 goal is to make skiing and snowboarding more affordable for all. We are a small and humble ski shop located in Colorado Springs that started from a home garage in 2017. Today, we are one of the fastest growing ski and snowboard shops in the US serving thousands of customers each season from coast to coast. As the company has grown, we've expanded in many ways: selling both new and used gear, offering in-store and online sales options, providing affordable tuning and repair services, and catering to some niche areas of the sport like backcountry and touring gear. We are a full-service ski shop without the uppity attitude and big prices, and we plan to keep it that way! To learn more about us, click here.
Role Overview: In this role, you will be responsible for assisting customers in the gear selection process and set-up process. You will be the expert that customers look to for the best gear recommendations that match their ability, preferences, and budget. Customer Support Specialists should enjoy working with people, have excellent verbal communication skills, and function well in a sometimes hectic and fast paced retail environment. No prior experience in the ski/snowboard industry is needed.
Role Responsibilities:
Greet & engage with every customer that walks in the door
Determine customer needs and make gear recommendations
Set-up gear and check out customer using point-of-sale system
Help maintain appropriate inventory levels on sales floor
Maintain cleanliness of store, work stations, and products being sold
When: This part-time position is ready to be filled immediately. It is a seasonal position that will end in March. We are open 7 days per week from 10am to 7pm, so we do have flexibility with which days you work each week. You must be able to work at least one weekend day per week, and must be available to work through the holiday season.
Benefits:
Free gear testing
Ski Pass or Gym Reimbursement
Discounts on gear
Access to industry perks
Bonus/Incentive Pay Eligibility
To apply for this job please visit forms.gle.