RECREATING OUTDOORS SHOULDN'T BE EXPENSIVE
Our #1 goal has always been to make skiing and snowboarding more affordable for the masses. This shouldn't be an activity that only the wealthy can afford to do! We are a small and humble ski shop that started from our home garage. We've skied and boarded on second-hand equipment our entire lives, and still do, even to this day! Almost all of the skis in our shop are priced under $200, snowboards are around $150 with bindings, and boots start at just $40. We're centrally located in Colorado Springs at 1383 North Academy Blvd.
We are here to help, give advice, and get you out on the slopes for as little as possible! Want to know where to ski in Colorado that regularly has lift tickets priced below $50/day? We can help! Need to make an adjustment to the bindings on your hand-me-down skis? We can help with that, too!
We are a full service ski shop without the uppity attitude and big prices!1383
We have are one of the largest inventories of used ski equipment in Colorado.
We'll get you fitted for free and give you plethora of ski boot options to choose from!
From snowboard decks to bindings to boots, we can get you set-up to rip!
We stock major brands such as Armada, Blizzard, Icelantic, Lib Tech, Nidecker, Fischer, Dynastar, RMU, Roxy, and many others!
Rocky Mountain Ski + Sport was founded in 2018… and totally by accident. Started from a home garage in Colorado Springs, this little ski shop has doubled in size every year since moving into a proper retail store in 2020.
Now located in a 5,000 square foot retail store in the center of Colorado Springs, Rocky Mountain Ski + Sport offers affordable rentals for the whole family, repair and tuning services, as well as a carrying a full suite of new and used gear that includes skis, snowboards, clothing, tuning equipment and waxes, backcountry gear, snowshoes, and much more. We pride ourselves on being approachable, honest, and realistic in our advice and customer service. We don't try to upsell nor do we push gear on you that is beyond what you need.
Not only do we care about you, but we also care deeply about our community, the environment, and sharing our love of the outdoors. Here's some stats…
of skis, boards, and boots recycled/repurposed
Donated to local charities since 2020
Customers helped since 2020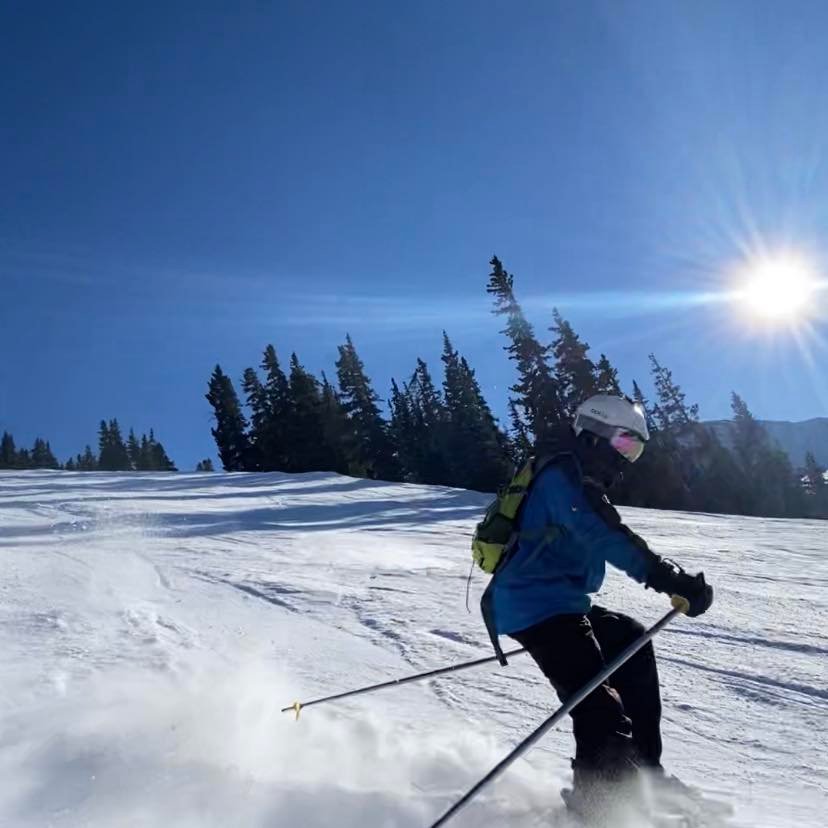 We'd love to hear from you! Have a question about skis, snowboards, or just want to chat. Give us a call at (719) 357-8820 or fill out the form below.